Moodle LMS is now available in dozens of languages ​​and growing, thanks to Moodler's incredibly generous but lightning-fast contributions.
You can customize all custom language strings for Moodle LMS theme with these steps: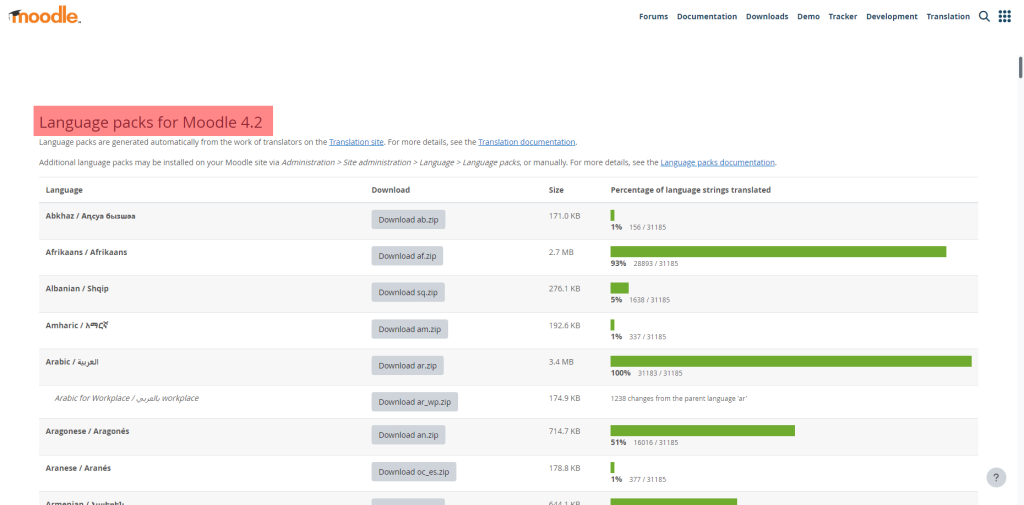 Log in to your Moodle site using a role with administrator privileges.
Navigate to Administration > Site administration > Language > Language packs
Check the two lists "Installed Language Packs" and "Available Language Packs". Click the language pack you want to add from the Available list. Select multiple language packs by Ctrl-clicking the languages.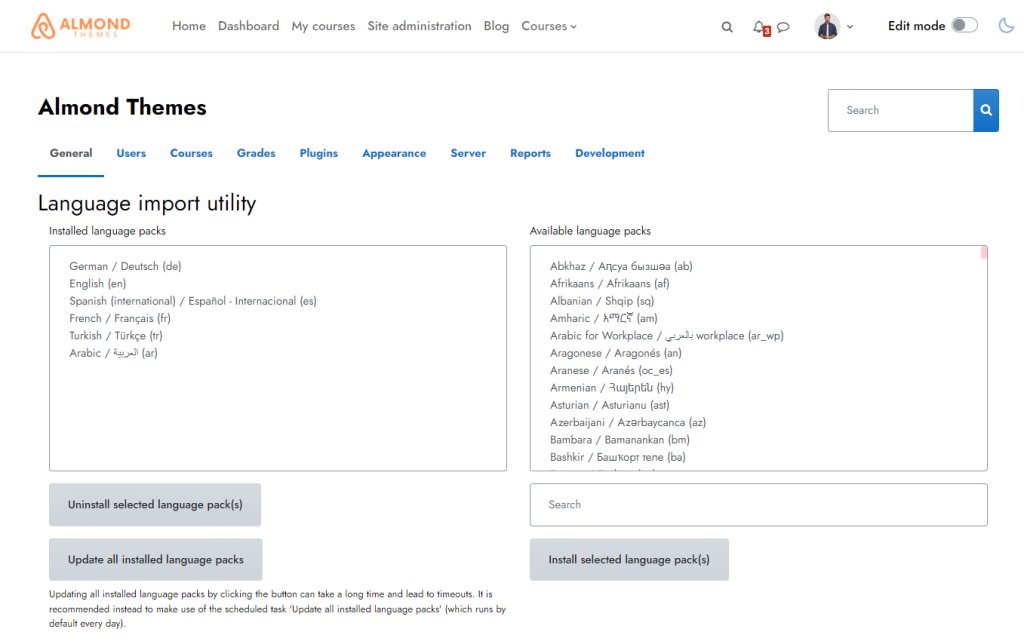 Click "Install Selected Language Packs". Reload. Don't forget to clear your cache.
Done !